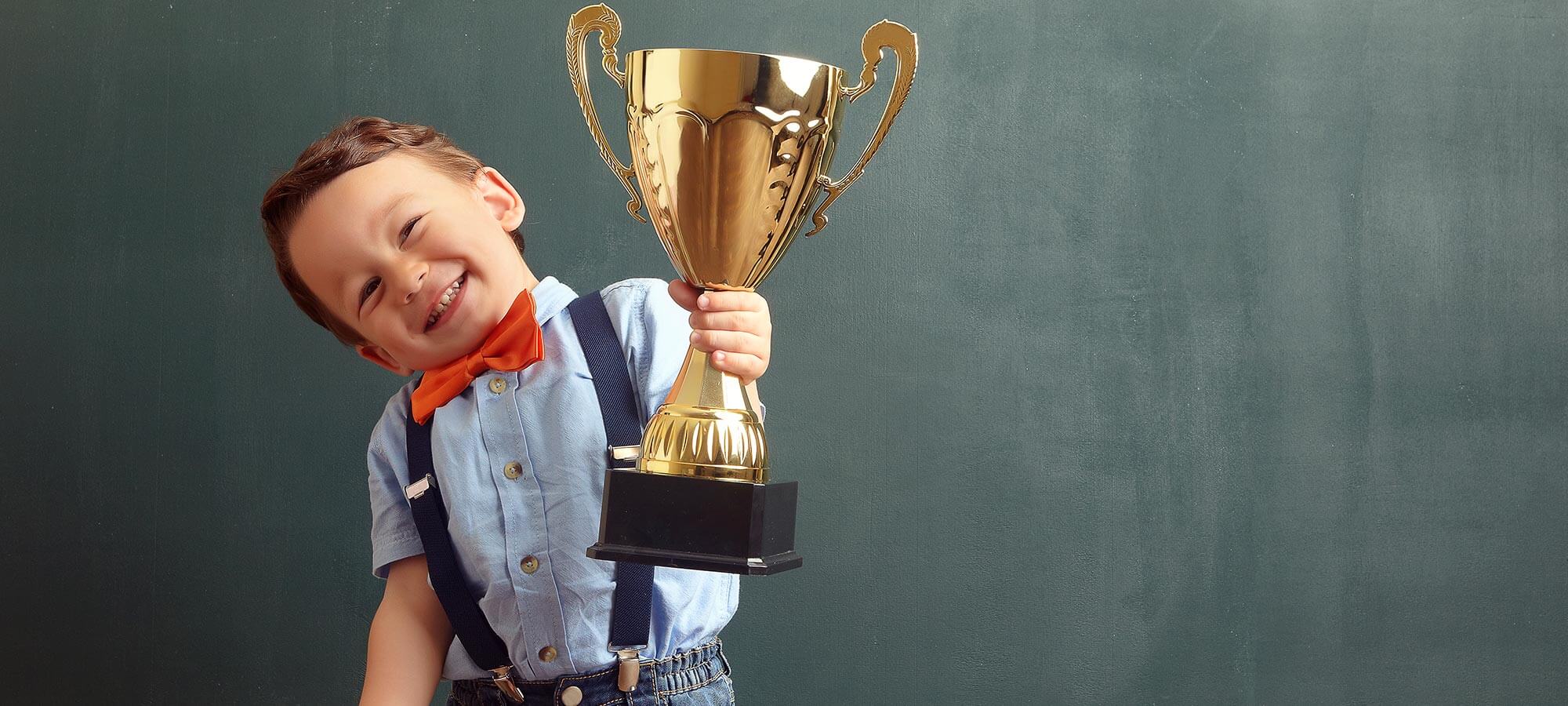 Comprehensive Children's Dentistry
Our caring, skilled and attentive dental team provides a comprehensive range of children's dental treatments to ensure that your child will maintain healthy teeth and a beautiful smile throughout their development. With proper instruction and regular six-month cleanings and examinations, we can not only help to prevent cavities in the future, but also teach your child good oral hygiene habits that will last them a lifetime!
Parents welcome to accompany their children through treatment: Parents can be as involved as they would like to be. Although our doctors encourage self independence to help promote growth and development, we do have an open door policy for parents to come back. Our purpose is to gain your child's trust and overcome any anxiety and apprehension.
Convenient Office for Busy Parents: We understand that life moves at a hectic pace and that parents are always pressed for time. Our office runs efficiently, with minimal wait time. We offer convenient hours: early morning appointments before school or work, evening appointments after work or school and Saturday appointments. Our two offices are conveniently located at the intersection of 19th Avenue and Dunlap Avenue and another at the intersection of Indian School Road and 31st Avenue.
Light-rail accessible: Our Dunlap Ave office has a Light-rail stop immediately across the street, making the Lightrail a convenient transportation option.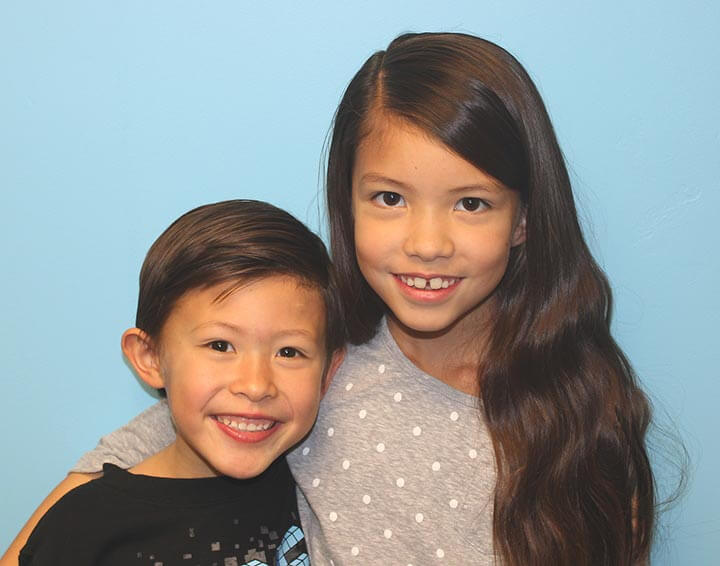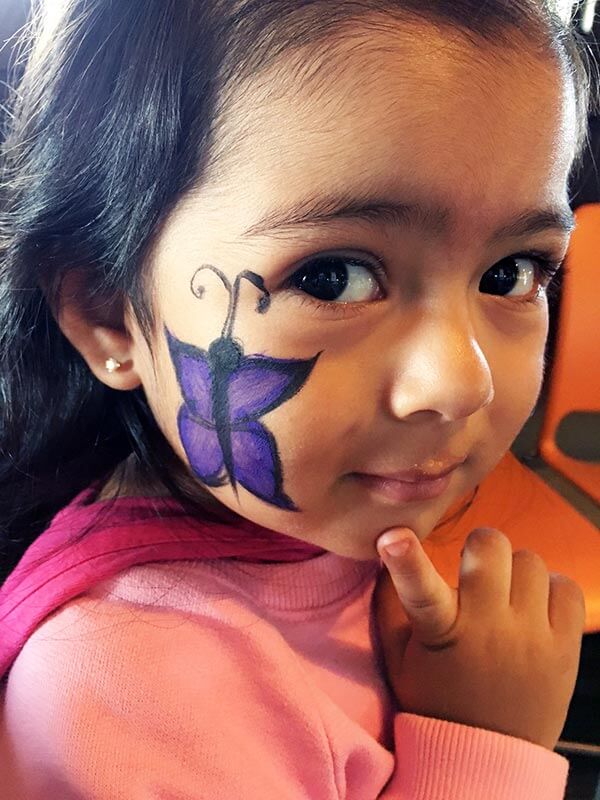 Dental Technology: Our office was designed to incorporate some of the latest dental technologies to help us treat your child comfortably, safely, and efficiently.
Low Dose Digital Dental X-rays: We use digital x-rays, which use 90% less radiation than traditional x-rays, to provide an instantaneous image to quickly diagnose hidden problems that are not evident otherwise.
Nitrous Oxide (Laughing Gas): Nitrous oxide is an extremely safe and effective agent, which is used as a mild sedative.
Oral Sedation: Minimal sedation is a safe and effective technique used to relax and reduce anxiety during dental procedures.
In-Office General Anesthesia: with dental anesthesiologist specialists for patients with extreme dental fear, children with the inability to cooperate because of very young age or special needs.
Cosmetic "tooth-colored" Fillings and Resins: We utilize more esthetic, tooth-like materials (composite resin) that are safe, predictable and will bond to tooth structure. They look and react more like natural teeth.
Free Orthodontic consultations with a specialty trained Orthodontist. We know that most parents at some point become concerned whether their child may or may not need braces at some point in their development. We have you covered and offer complimentary, "in-office" orthodontic consultations with an Orthodontic specialist.
Special Needs Dentist in Phoenix: Our pediatric and general dentists are experienced in treating children with special needs and medically compromised patients. We deliver care safely, compassionately and with the most fun possible. Our dental team members are trained to to meet your child's special needs and ensure that they grow up with healthy and beautiful smiles.
Sedation Dentistry
Oral conscious sedation is a safe and effective technique used to relax and reduce anxiety during dental procedures. Children are drowsy but still conscious (awake) and responsive to verbal commands. Minimal sedation is indicated for children who experience higher levels of anxiety. In addition, sedation is also recommended for children who are very young or who have special needs and are unable to cooperate for dental treatment.
General Anesthesia if offered for patients that might need a deeper level of sedation than conscious sedation. General anesthesia is administered by a dental anesthesiologist and is reserved for special needs, very young children where oral conscious sedation might not be indicated and/or those with extreme dental phobias that can not be resolved with minimal sedation.
We designed our office with you and your child's comfort in mind. We have arcade video games for the kids and the adults. If your child is afraid or nervous about visiting the Dentist, ask us about our "Mock Dental Exams" for patients 3 years and under. This is where we introduce them to our office without dental work being done, so that they become more comfortable and familiar. We show them with a stuffed animal what to expect on their first exam to help alleviate some of the stress and fear before their first dental exam. Some of our amenities include:
Flat screen televisions above every dental chair so children can watch their favorite movies during procedures or cleanings.
Children's themed rooms.
For the adults, we feature free wireless internet access.
Arcade games
Air hockey table and free train rides at our Indian School Road office.
Emergency Children's Dental Care in Phoenix Arizona
Do you need a children's dentist in the Phoenix area that can see your child in an emergency? Call Us and we will do all that we can to see your child the same day, whether you are currently a patient or not. We know that a dental emergency for your child can be frightening, and we want to do all that we can to help. Financial Options
Insurance is welcomed and accepted at our practice. We accept AHCCCS and most private insurances. We are in-network with most Dental PPO plans, and accept Flex Spending accounts. We accept all major credit cards and offer patient financing through CareCredit®.